Welcome to shutham
About Us
Shutham is Bangladesh's first ever online "HEALTH & WELLNESS" platform. where we make Health & Wellness accessible to everyone, everywhere, regardless of time crisis or lack of access to location. We offer many free as well as paid courses on sectors like Fitness, Nutrition, Mental Health, Stress Management, etc.-conducted by Qualified Professionals who have years of experience in their respective fields.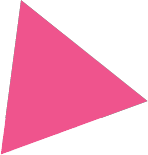 We provide the most affordable and effective programs conducted by experienced professionals, ensuring quality, reliability and successful results.
Our Mission is to equip every single individual with all the necessary tools required to transform one's lifestyle into a healthy and peaceful one.
Our vision is to provide a harmonious bridge that unites all fields of Health and Wellness together and thus make it achievable and approachable to everyone-anywhere and everywhere.